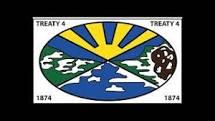 In the spirit of truth and reconciliation, Argyle School continues its journey with a Treaty 4 Flag Raising Ceremony. On Friday, September 15, our Argyle community will be joined by elders, community members, and leaders to share this special moment together - moving forward in a good way.
Please join us if you are able at 9:30 am or watch online
Livestream link: https://www.youtube.com/channel/UCm7rCP1R7LC0QoTNwcimwlA
More information about the day can be found on Edsby.