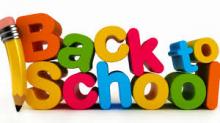 Update: July 28, 2020
The Regina Public Schools Fall 2020 School Re-Opening Plan is almost complete.
Once this plan is finalized and school division personnel begin to implement and roll it out with our employees and throughout our schools and other buildings, we will share details with parents, students and the public.
September 1st is right around the corner and your public school division has been working diligently to get students and staff back to school as safely as possible.
Thank you for your patience.