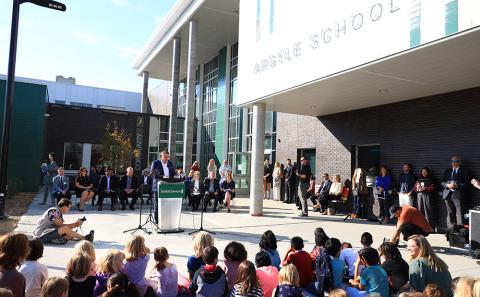 On September 25, 2023, Saskatchewan Premier Scott Moe officially opened Argyle School and Regina Catholic Schools' École St. Pius X in the Lakeview community.
The grand opening took place in front of Argyle School and featured greetings from The Premier, Regina Board of Education Chairperson Sarah Cummings Truszkowski and Regina Catholic Board Chairperson Shauna Weninger.
The opening was emceed by Argyle Principal Kyla Adams.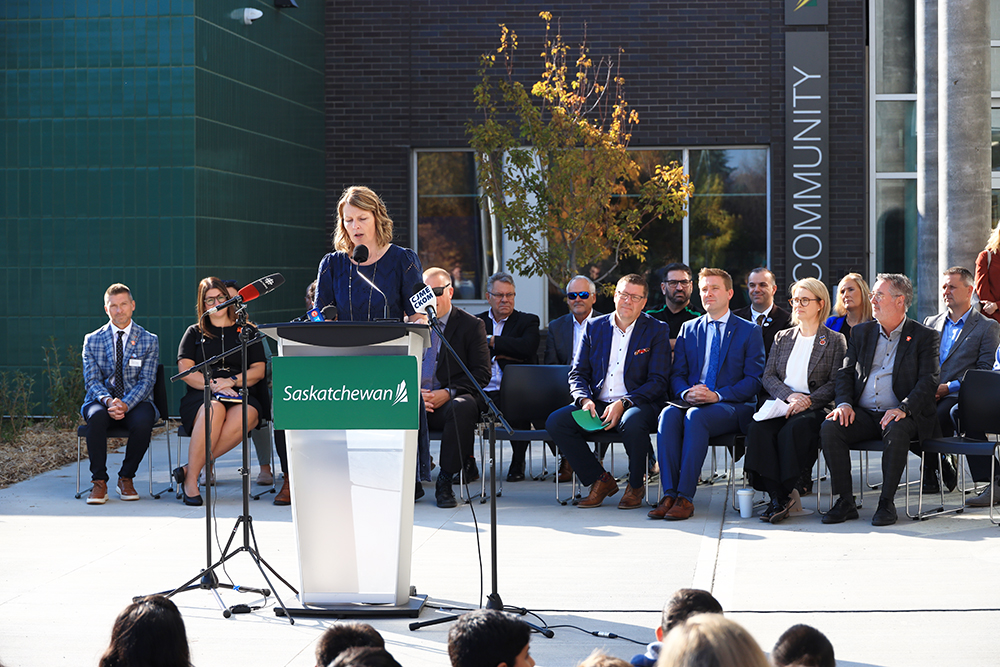 Chairperson Cummings Truszkowski said, "The realization of this project is several decades in the making, beginning with a promise to the community in 2009. Today's grand opening of this beautiful joint-use school and the continuing partnership with Regina Catholic Schools and the Government of Saskatchewan is not only the fulfillment of that promise to this community and its families, but also the realization of a commitment to create a well-designed learning space that will serve students and families for decades to come."
Guests included the new Minister of Education, Jeremy Cockrill, Minister of Social Services, Gene Makowsky, and the MLA for the area, Muhammad Fiaz. Tustees from both Boards, as well as Director Darren Boldt, his counterpart Sean Chase and senior administration from both school divisions were guests. Architects representing Number Ten Architectural Group and 1080 Architecture, as well as those involved in the construction, also attended. Several grades of students also participated in the event.
The formal event concluded with a ribbon-cutting ceremony that included several students. Guests and news media then proceeded to tour the École St. Pius X facility, which has three floors; Argyle school has two.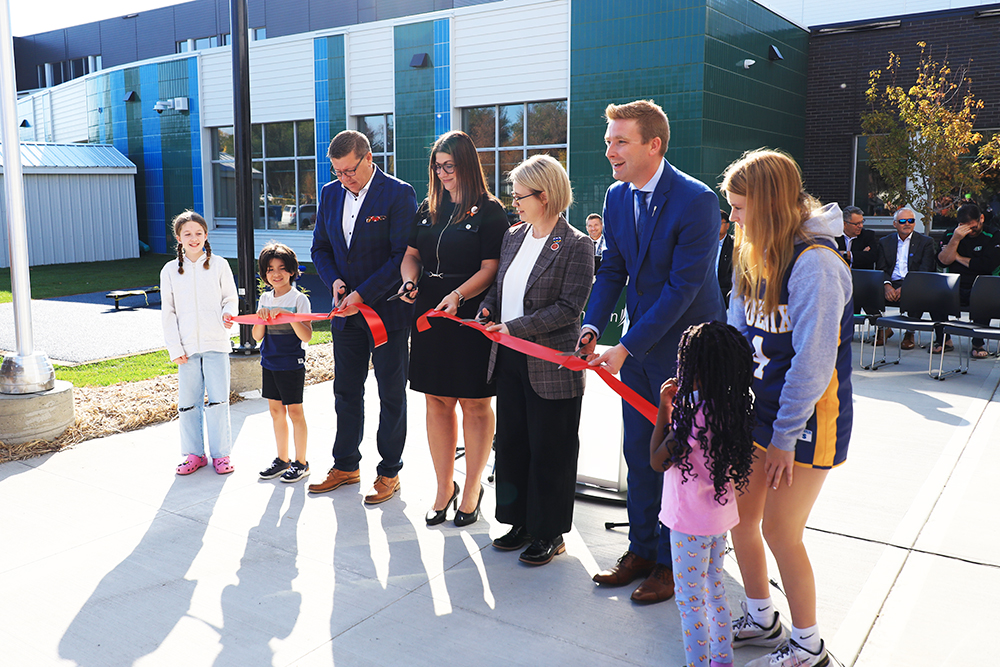 Shown above (l. to r.), Premier Scott Moe, Catholic Chairperson Shauna Weninger, Regina Board Chairperson Sarah Cummings Truszkowski and Minister of Education Jeremy Cockrill cut the ribbon held by students from Argyle and St. Pius X Schools.
(Credit for all photos: Regina Catholic Schools)