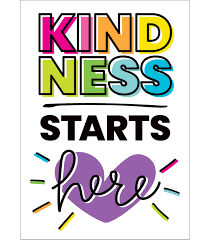 Week at a Glance      February 14 - 18
Balfour Arts Collective

is  an arts focused high school curricular program for students going into grades 9-12.  We encourage any parents who have questions to contact

balfourartscollective@rbe.sk.ca

and to attend the

Virtual Information Night on Wednesday, March 9, 2022 at 7:00 p.m. - to register

website

.
Applications for the 2022-2023 school year will open February 1, 2022 and will close April 1, 2022.  Students can apply online by visiting balfourartscollective.com, and clicking on the  "Apply Now" tab. 
Thank you to the Argyle SCC for the Week of Kindness and generosity last week.  You went well above and beyond and you really made us feel special.  We loved everything!!
Mindful Monday, Feb. 14, Day 5 Kindergarten A
Make Time Tuesday, Feb. 15, Day 1, Kindergarten B​
​​
Wellness Wednesday, Feb. 16, Day 2,  Kindergarten A
Gator Leadership Council (GLC) 12:15

Wordle Wednesday

Healthy Hunger for those who ordered
Thankful Thursday, Feb. 17, Day 3,  Kindergarten B   
Gay, Straight Alliance (GSA)  from  11:45 - 12:45   

Family ski after school
Gator Gear Friday, Feb. 18, Day 4 , Kindergarten A
scarves  and hats will be taken to Kinsmen Park
Up-Coming Dates
If you plan on sending store bought/packaged treats  for Valentine's Day, that is perfectly fine, but no nuts/tree nuts or home made treats -  please and thanks

Winter Break - Feb. 21 - 25

February 28 - (1:15 - 300)   COVID vaccine clinic at Argyle School - pm.  Parents must be present to have their child vaccinated

March 18 - Three Way Conferences

April 6 - Grade 8 Farewell Photos