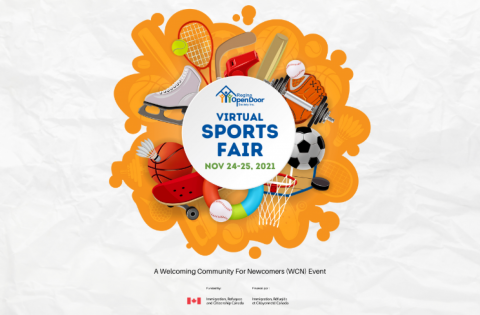 Check out our upcoming Sports Fair to learn about fitness and sports activities available in Regina for children, youth and adults!
Our Welcoming Community for Newcomers program has brought together many fitness and sports organizations in the city to showcase all the activities and programs they offer.
Join to learn from organizations like:
? Regina Dolphins Swim Team
? CURLSASK
? Sportball South Saskatchewan
?‍♂️ Ehrlo Sport Venture
? Regina Cricket Association
? Chung Wah Kung Fu Regina
? Black in Sask
? Wascana Rhythmic Gymnastics Club-WRGC
?️Goodlife Fitness Regina
? Avonhurst Judo Club
?‍♂️ Gymnastics Adventure
?️‍♀️ YMCA of Regina
You can register for as many sessions as you'd like.