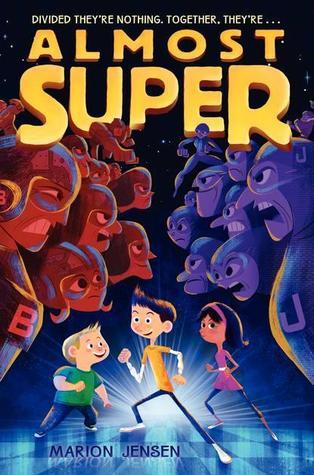 One School, One Book -  launch
Almost Super
Thursday, March 4
This will be Super Hero Day and everyone is asked to dress as their favorite super hero.  So dig out those old Halloween costumes and have some fun!!
We will send home a copy of this book and an activity/reading guide to each family so you can all be part of our One Book One School, family literacy event.  We are asking families to help off-set the cost of the book by contributing $6.00, if they can.  Please use school cash online.
Families wishing to make an additional donation to support this project are welcome to do so. 
Thank you!!