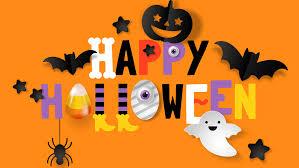 Monday Oct. 26 - No School for Students
Tuesday Oct. 27 - Wear your Gator Gear
                           Family Contest Starts  - Top 10 reasons we love Argyle School.
Wednesday Oct. 28 -  Pyjama Day - Wear your P. J.s to schools
Thursday Oct. 29 - Hat Day - wear your favorite Hat
Friday, October 30 - students are allowed to wear their Halloween costume to school.  Contest Draw at 3:00
Students will still be required to wear a COVID mask in grades 4 - 8 and masks are highly recommended in grades K - grade 3.
Please do not send any costume accessories such as knives, axes, guns, tubes of fake blood or messy makeup.
Individual classes will have specific plans - students will remain in their cohorts throughout the day.  Please watch for information from your child's teacher.
We will not have a dance, assembly or costume parade.