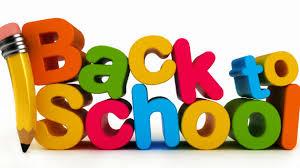 We have been working very hard on our school safety plan.  This plan will be shared with the staff once they return from summer holidays.  We will adjust the plan as situations arise. We will do everything in our power to keep everyone physically and emotionally healthy.
Please read all of the Division communication posted on the division or school websites.
Some things to know:
It is extremely important that the school always has current parent contact information should the school need to contact you.  A call to the parents will occur if your child presents with any symptoms.  The expectation will be that the child will be picked up as soon as possible.
Please, never send your child to school if they have any symptoms.
Students in grades K - 8 will return to school during the week of Sept 8.
Morning recess will be from 8:53 - 9:08.  We encourage students to arrive close to 9:08.  Afternoon recess will be from 3:22 - 3:37 - again we encourage students to go home shortly after the pm bell.
Students arriving late will not go to the office - they will go directly to their classroom.  It is extremely important for students to arrive on time.
Please label all of your child's belongings. 
Students will not be sharing any items.
Clothing, lunch bag, etc will be stored in the student's backpack in their classroom; please ensure your child has a large backpack.
Sanitation Stations will be in every teaching space.  There will be regular hand washing, bathroom sanitization and cleaning scheduled throughout the day.
Locker doors have been removed; your child will hang their backpack on a hook.
Please have a water bottle ready for your child.
Students who must stay for lunch will eat in their homeroom, at their desk.  We will stagger our lunchtime so that half of the students will be eating while the other half will be outside.   Lunch fees will be paid online.
We are encouraging students to walk or ride their bike if possible.  Parents are asked to park a block away.
Students in grades 4 - 8 will be required to wear masks while at school.  Please get them used to mask wearing while still at home.
Students in grades K - 3 are highly encouraged to wear a mask while at school when physical distancing is not possible.  Please teach them how to properly wear a mask and have them practice wearing a mask.
The gym and library will be closed for the month of September.
Itinerant/specialist teachers will teach in the homerooms - this will minimize movement within the school.
Extra-curricular activities are on hold.
There will be no large gatherings: assemblies, Back to School pot-luck, Back Pack drop off, etc.
There will be a lot of signage: arrows, physical distancing reminders, posters, stop signs, etc throughout the school.
We have an Isolation Space should someone become ill.