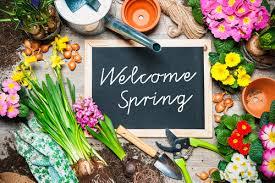 Week at a Glance: April 20 - 24
General Items:
Our admin. assistant, Mrs. Rakochy is working from home.  Please email with questions or concerns as the phone will not be answered and calls will not be returned.    argyle@rbe.sk.ca
Google Classroom Help:  https://support.google.com/edu/classroom/?hl=en#topic=6020277
Google Classroom 101:  https://www.youtube.com/watch?v=DeOVe2YV2Io&feature=youtu.be
SEESAW Help Center:  https://help.seesaw.me/hc/en-us
It is going to be a great week, full of double digit temperatures and sunshine:
Monday, April 20
Back to work for everyone:  check what your teacher has posted
Tuesday, April 21
New School Build Meeting at 10 am
Art Club from home - check out the activities from your Art teachers.
  Happy Birthday Brinley Deis   
Wednesday, April 22          
Remember to practice Mindfulness:  Smiling Minds:  https://www.smilingmind.com.au/
 Happy Birthday Bilal Ahmad and Brennan Lipinski
Thursday, April 23
Try one of Mr.  Frei's Phys. ed. lessons – you can do phys. ed. outside now
 Happy Birthday Nevaeh Harrison
Friday, April 24
Friday French Lessons – check out what Mme.  Desnoyers has posted
 Happy Birthday to Piper Danchilla, Jeel Mistry and Beulah Udechukwu