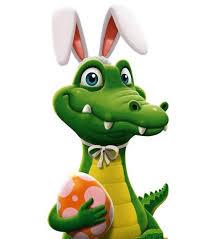 Week at a Glance: April 13 - 17
General Items:
Please email me directly with questions or concerns.  Our admin. assistant, Mrs. Rakochy is not in the office, so your phone calls will not be answered or returned.      
But what I really want to see is you – send me pictures of what you have been learning and doing.         katherine.black@rbe.sk.ca
Remember to check in with your friends, family and teachers - often
This situation is not forever, but it is scary and disappointing
Be patient with yourself and with each other – this is hard
Talk about your feelings
Google Classroom Help:  https://support.google.com/edu/classroom/?hl=en#topic=6020277
Google Classroom 101:  https://www.youtube.com/watch?v=DeOVe2YV2Io&feature=youtu.be
SEESAW Help Center:  https://help.seesaw.me/hc/en-us
Easter Week: The Division Office is honoring Easter Break for staff. 
Students may continue to work on the learning activities assigned by their teachers. 
Monday, April 13
Easter Monday – Enjoy being with your family
Tuesday, April 14
This is a great week to get caught up on lessons from your teacher or to work ahead.
Art Club from home - check out the activities from your Art teachers.
Wednesday, April 15          
Smiling Minds:  https://www.smilingmind.com.au/
Have you checked out this website yet?  Try to do one session.  You will be glad you did.
Thursday, April 16
Try one of Mr.  Frei's Phys. ed. lessons.
Friday, April 17  
It is supposed to be a nice day. Take your dog for a long walk.  This might be a good day to do some yard clean up!!  Remember to wear gloves.