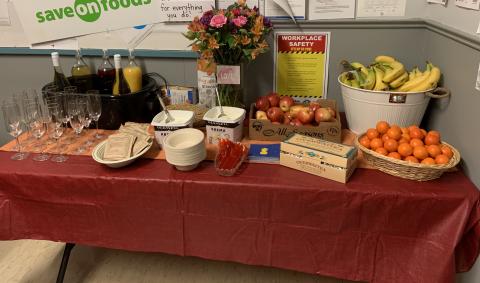 The staff at Argyle would like to thank all of the parents, students and especially the SCC for the wonderful treats during teacher appreciation week.  Our staff room was transformed into a beautiful retreat!!  We were given the most amazing meals and snacks all week; we are all much rounder. 
We would like to give a big 'shout out' to Savon Foods south Albert for donating the delicious food; that was very generous of you.
Thanks to Tim Horton's on south Albert for the coffee.
Thanks for the love.