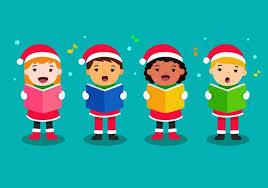 This year Argyle School does not have the use of Sheldon's auditorium for our winter concert. Therefore, due to limited space, the performances in the gym will only be for students in grades K - 5, the senior band and the senior choir.
In order to accommodate everyone, we will have an afternoon performance at 1:30 and an evening performance at 6:30.  Even at that, we anticipate seating to be come-and-go.  When your child is done performing, feel free to leave the gym area so that another parent can have a spot to see their child. We will post a schedule of when each class will be performing so that parents won't miss their child's performance.
The SCC will continue their tradition of hosting a Candy Cane Social with hot chocolate, hot apple cider and of course, candy canes. There will be a bake sale and a craft sale.  Therefore, as you await your child's performance, you can wander around the school, check out your child's classroom.
We are asking that all performers be in their classrooms by 6:15 pm.
We anticipate it to be very crowded so strollers should be left outside (sorry). 
Date:  Dec. 11