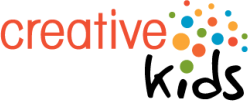 We believe:
creative activities are fundamental to the positive growth and development of children and youth;
cultural programming is critical to a healthy vibrant community; and
all children and youth should have the opportunity to participate in creative activities regardless of economic barriers they may face.
The Need:
Saskatchewan has one of the highest provincial child poverty rates in Canada. As of 2019 — the most recent numbers available — more than 73,500 children have limited access to essential daily needs and opportunities for positive growth and self-esteem. Many of these families also have challenges, such as job loss or disabilities that make involvement in creative activities out of reach.
Besides basic needs to be warm, fed and clothed, we believe it's important to feed the spirit. For a child or youth facing financial or social barriers to feel accepted and included, the longed-for chance to make music, paint, act, or dance can be life changing.
That's where we come in.