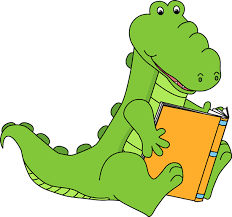 Week at a Glance     
                January 24 - 28
Family Literacy Contest Sheet   Due January 31
Family literacy

-   Taking time every day to read or do a learning activity with children is crucial to a child's development, improving a child's literacy skills dramatically, and can help a parent improve their skills as well.

 

Family Literacy

website

Imagination Library

  Please check this out!! 
The school has rapid tests - please let us know if you need some.  Thank you for using these tests to help keep everyone healthy.  
Mindful Blue Monday, Jan. 24, Day 5 Kindergarten A
Make Time Tuesday, Jan. 25, Day 1,  Kindergarten B
Wellness Wednesday, Jan. 26, Day 2,  Kindergarten A
12:20 - Gator Leadership Council (GLC) meets in the gym
Thankful Thursday, Jan. 27, Day 3,  Kindergarten B 
Family Literacy Day 

International Holocaust Remembrance Day
Gator Gear Friday, Jan. 28, Day 4 , Kindergarten B 
 progress reports issued

Dress up as your favorite storybook character or author
UpComing Dates
February - Indigenous Storytelling Month:   

Staff Appreciation Week -  February 6

th

to 12

th

with the theme of "Pulling Together."

Feb. 23 -  Pink Shirt Day

Feb. 28 (pm) - grade 8 immunizations (not COVID shots)