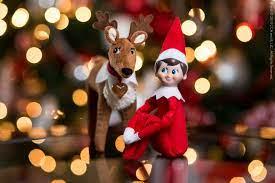 Week at a Glance  Dec. 13 - 17
Extra Reading and Math Practice at Home 

Our teachers are  providing reading programs and math support for home practice. Please take advantage of this help.  If you are not sure about what your childs' teacher is offering please ask.  We recommend 30 minutes of practice per evening.
Daily Covid Screen

(click)   Please do not send your child to school if they have symptoms.   Children are invited back after 48 hours of being symptom free.
The school has

Rapid Test kits

for families. Please let your child's teacher know or contact the school if you would like to have a kit(s). There are 5 tests/kit.
Vaccine clinic at Argyle School

- We have

not yet

been advised from Sask. Health if Argyle will be a vaccine site.  If it is, you will be notified. 
Thank you for supporting our Growing Smiles Winter plant Sale - we raised about $700.00 for the new school's playground.
Mindful Monday, Dec. 13, Day 2 Kindergarten A
Gator Leadership council judges the decorated classrooms and the art displays
Make Time Tuesday, Dec. 14, Day 3,   Kindergarten B
Last Day for Food Bank Drive and collecting books and games

Dec. 14 - homemade ornament contest (GLC)

candy canes distributed to those who purchased them
Wellness Wednesday, Dec. 15, Day 4, Kindergarten A
GLC at noon

Dec. 15 - Mini-Games Day - Cultural games explored (GLC)
Thankful Thursday, Dec. 16, Day 5,  Kindergarten B 
Band

Pyjama Day for the whole school

Snuggle up and read day in the gym with cookies and cocoa (grades K - 5).  There will be a schedule for classes to come (in cohorts) with social distancing and cleaning between cohorts.

Volleyball after school - last time
Gator Gear Friday, Dec. 17, Day 1, Kindergarten B
Senior gym time (grades 6 - 8)  Cohorts  observed

Art Club at noon - Arts Ed. studio 

Dismissal at 2:30 for all students
Up Coming Dates
Holidays - Dec. 18 - Jan. 3 -

Return Jan. 4 

January 17 - Staff Development Day

January 28 - progress reports issued