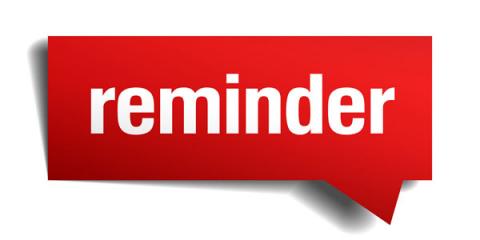 Week at a Glance  Nov. 29 - December 3

If students need to be picked up for appointments/illness during school hours we ask parents do  the following:
let the office or your child's teacher know in advance that they need to be picked up

come into the front entrance by the gym

ring the doorbell located inside the front entrance

do not come into the main part of the building

a staff member will bring your child to meet you

do not ask us to send children out to your car alone - we need to see a parent

if someone other than a parent is required to pick up a child, we need to know about this in advance.




This policy has always been part of our School Emergency Response Plan, this is not new. However, with students frequently going to appointments and leaving due to illness we need to remind our families of our policy.         Thanks for helping us to keep your children safe.
Daily Covid Screen

(click)   Please do not send your child to school if they have symptoms.   Children are invited back after 48 hours of being symptom free. 

The school has

Rapid Test kits

for students under the age of 12.  Please let your child's teacher know or contact the school if you would like to have a kit(s). There are 5 tests/kit.

Creative Kids

connects children and youth to unique, life-changing artistic and cultural experiences in their community. We provide financial support to Saskatchewan families so all kids have an opportunity to participate in creative activities like drama, art, dance, heritage, and music.

The next deadline for application is Dec. 3.

   

https://creativekidssask.ca/
Mindful Monday, Nov. 29, Day 3,  Kindergarten A
Food Bank drive starts

Collect gently used or new games or books for our Argyle families
Make Time Tuesday, Nov. 30, Day 4, Kindergarten B
Wellness Wednesday, Dec. 1, Day 5, Kindergarten A
Pre interns day

Band

Deck the Halls - start to put up seasonal and festive decorations
Thankful Thursday, Dec. 2, Day 1, Kindergarten B 
Drawing club - over the lunch hour, grades 3, 4, 5 (Art Studio)

Open Gym - Volleyball - grades 6 - 8, from 3:45 - 4:30
Gator Gear Friday, Dec. 3, Day 2, Kindergarten B
Snowman building at recess - weather permitting
Up Coming Dates

-

there are many activities planned for the next 3 weeks.  Our Gator Leadership Council (GLC) will make posters and fill us in with the details closer to each event.  Events will be posted in Edsby.
Nov. 29 - Food Bank drive (Dec. 1 - Dec. 14)

Nov. 30 - collect gently used or new board games or books for our Argyle families (Dec. 1 - Dec. 14)

Dec. 3 - deadline for Creative Kids application (parents)
Dec. 6 - Staff Development Day - No school for students

Dec. 6 - SCC Meeting at 6:30 over Zoom
Dec. 7 - 10 - Candy cane sales
Growing Smiles Plant sales:  - pick up dates:  Dec. 8, 9

Dec. 8 - classroom seasonal art displayed

Dec. 9 - Snowman building weather permitting

Dec. 10 - Ugly Festive Sweater Day

Dec. 13 - GLC  judges the decorated classrooms and the art displays

Dec. 14 - homemade ornament contest

Dec. 15 - Mini-Games Day - Cultural games explored

Dec. 15 - "Getting Ready for the Holidays" videos are shared with families over Edsby

Dec.  16 - Pyjama Day for the whole school

Dec. 16 - Snuggle up and read day in the gym with cookies and cocoa (grades K - 5)

Dec. 17 - Senior dodgeball tournament (grades 6 - 8)