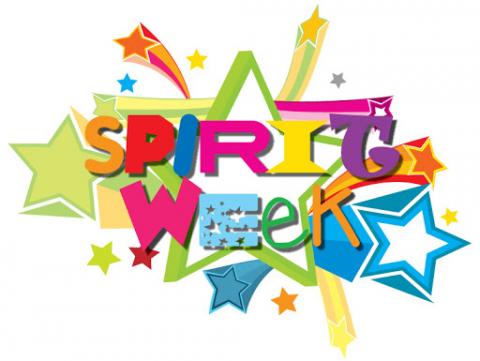 Week at a Glance    March 1 - 5
This is Spirit Week -  Let's have some fun!!
Mindful Monday  March 1, Day 3
Jersey Day

Skis here this week for senior classes

SCC Meeting at 6:30 over Zoom. Please let Mrs. Black know if you want the link.
Terrific Tuesday March 2, Day 4
Dress as your favorite Dr. Seuss character
Wonderful Wednesday  March 3,  Day 5
Twin day - pick a friend and dress alike
Thankful Thursday March 4,  Day 1
Super Hero Day: Dress as your favorite superhero
One School One Book Launch - a copy of the book

Almost Super

along with a reading and activity guide will be sent home to each family.  Families are asked to help offset the price of the book by contributing $6.00, if they can.  Please use cash online.  Thanks.
 March 5 
Teacher's Convention (staff will be working from home as there will be tours in the building)
Upcoming Dates:    
March 12

- Spring Conferences (K will be the 11th and 12th) -   virtual

March 15

- Staff Development - No School for Students

March 21

- World Puppetry Day, World Poetry Day

Heritage Fair

-Grade 7/8 classes

April - Virtual Book Fair