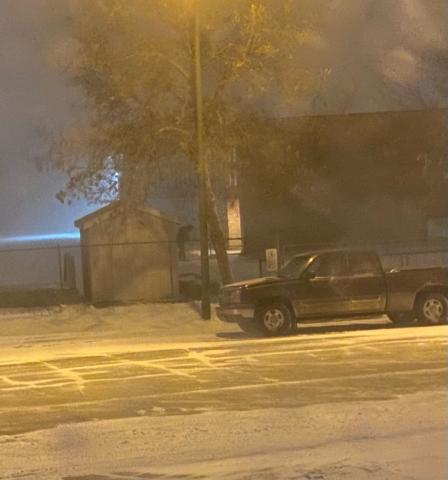 During the storm last night (Jan. 14),  this hidden hero  was seen chipping away all of the ice on the sidewalks and walkways, keeping up with the shoveling as the winds blew over a tree in a  yard across the street.
Argyle is lucky to have him.
If anyone knows the identity of this hero, please let us know!!  We would like to show our appreciation.