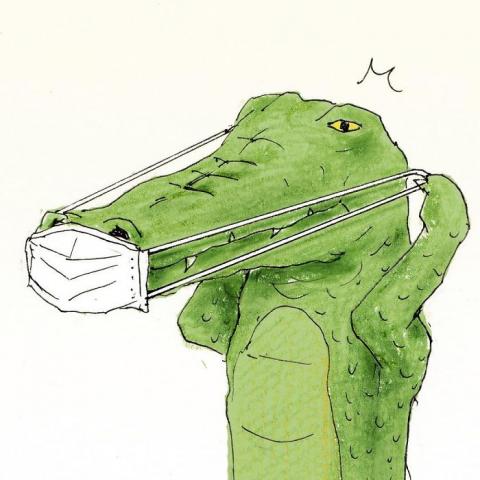 Week at a Glance       
Dec. 7 - Dec. 11
Thank you to the families who are being so very careful about NOT sending children to school if they may have been in contact with a COVID positive individual or if they are showing any symptoms.  Because of your efforts parents, we have not had any COVID positive students or staff at school, yet.  We are one of the schools that has not had to close any classrooms yet. The entire staff and community appreciates this!!   We have ten more school days prior to the Christmas break and we all hope to be able to enter the holidays without extra worries!   Gator families are the best! 
If you ordered Gator gear for your children, it should be here this week!!
 Student Showcase Of November no bloopers.mp4  (click)
Monday, December 7,  Day 4
Snow Sculpture Challenge

- During your outdoor movement breaks create a snowman or a snow sculpture with your class. Make sure your teacher captures your collective work with a photo.  
 

SCC Meeting. 

6:30 - over Zoom  (email Mrs. Black if you want to attend)
Tuesday, December 8, Day 5
Band

Ugly Sweater Day

Grade 8 immunizations  
Wednesday, December 9, Day 1
Dress Up like Santa, Mrs. Claus or Rudolf!!
Thursday, December 10, Day 2
Winter Challenges

- The Gator Engagement Council will set up a variety of winter themed challenges. Classes will sign up for a time to participate, the class that completes the most challenges will receive a prize. The winning class will be announced the following week.
Friday, December 11, Day 3
Cozy Up and Chill out Day - wear your PJs
We will announce winner of the classroom decorations contest
New Gator Gear will be handed out
Upcoming Dates:  
Remote Learning starts on Dec. 14 - 18 and then from Jan. 4 - 8
School resumes in-person on Jan. 11

Christmas Holidays:    Dec. 19 - Jan. 3
Cuddle Up and Read - Contest that will run from Dec. 14 - Jan. 15 - see the article