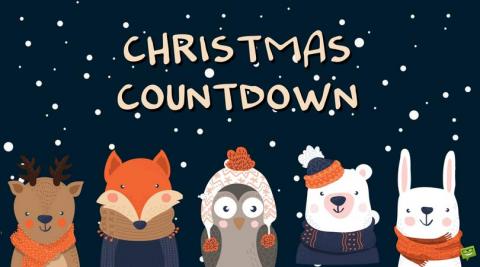 Week at a Glance       
Nov. 30 - Dec. 4
November 30th- Dec.4th: Snow Sculpture Challenge - During your outdoor movement breaks create a snowman or a snow sculpture with your class. Make sure your teacher captures your collective work with a photo and send it to Mrs. Baldwin by the end of the week. There is a prize up for grabs and the winning class will be announced the following week. 
Monday, November 30, Day 4
21st Century Awards will be handed out  

Kindergarten Gator handed out - Courtesy of the SCC
Tuesday, December 1, Day 5
Dash Into December

- Wear your red, green and white! 

Band

Argyle's 20 Acts of Kindness - a checklist will be handed out. Students are asked to complete the checklist and return it by Dec.18 to be entered for a draw.

Kindergarten Gator handed out - Courtesy of the SCC
Wednesday, December 2, Day 1
Thursday, December 3, Day 2
Friday, December 4, Day 3
Upcoming Dates:  
December  School Spirit Events:
December 8th

- Ugly Sweater Day! 

December 10/11th - Winter Challenges

- The Gator Engagement Council will set up a variety of winter themed challenges. Classes will sign up for a time to participate, the class that completes the most challenges will receive a prize. The winning class will be announced the following week. 

December 15th

- Santa is Coming to Town! Dress up for the day and show us your best Santa, or Mrs. Claus impression. 

December 16th

- Tech free day.  This is just how it sounds - no technology today!!

December 17th

- "Cozy Up & Chill"- Wear your pajamas and slippers for the day. We are going to slow things down for students by doing a school wide chill day, classes can spend the day reading, watching a movie and listening to festive music played over the intercom. 

December 18th

- School Wide GoogleMeet- The GEC will be putting together a  Carol Playlist that will be shared with classroom teachers. The whole school will watch our virtual assembly for the month and then belt out Carols together! 

Classroom Decorating Contest

- Students are encouraged to bring the Spirit of the Season to Argyle by decorating their classroom. Classes can spend the month of December making their room festive, all classrooms will be judged on December 16th and the winning class will receive a prize.