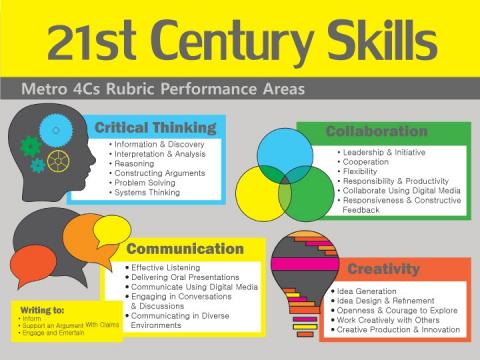 During our staff development days, the staff have been reading about 21st Century Skills.
We are promoting 21st Century skills with our students. We are recognizing our students for demonstrating 21st Century Skills at the end of each month during the learning assemblies.  Each student receives a certificate to take home and a certificate for our Awards Board.
Stay tuned for this month's winners........