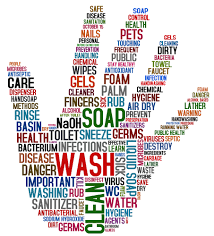 Hey there Gator families,
The staff at Argyle would like to thank our thoughtful and responsible Gator families for responding immediately to the directives from the Ministry of Education and the Health Sector.  We all appreciate your efforts to find child care arrangements so fast!!  Many of you probably know that all staff in the Regina Public School Division will be working from home starting on March 20 - March 27.  When we all do our part to stop the spread of this virus, we will all benefit.
There have been a number of inquiries and requests to teachers regarding academic work for students during school cancellation. At this time we are waiting on additional information and direction from both the school division and Ministry of Education on what schools will be providing to families during school cancellation. Once we have that information at the school level we will be better able to create a plan for students and families moving forward. Please continue to check our school website for updated information. Thank you for your patience and understanding.
*Rental band instruments should be returned to to place where you rented them. You won't need them for the remainder of the year.
*School Division instruments may be returned to the school by March 19. 
*Library books may be returned to the school by March 19.
*If you have changed your email or phone numbers recently, please ensure the school has your correct  contact information.
Grade 8 students registering for Sheldon Williams - you may complete the pdf form below and scan and send it to Sheldon:
Please visit the Regina Public School Division Website or updates
https://www.reginapublicschools.ca/